The annals of Afrobeats are marked by new sounds, noteworthy milestones and in more recent years, heightened levels of international appeal. It goes without saying that it has come an incredibly long way for a genre that has its stylistic origins in highlife, jùjú music and hiplife. As recalled in the documentary, 'Afrobeats: The Backstory' by Ayo Shonaiya, getting Afrobeats to attain mainstream relevance in the West in the early 2000s felt like a cultural impasse – the odds were quite high, especially in an era when digital technology was still very much in its nascent stage, even in America.
Today, the pervasiveness of Afrobeats globally is staggering, with many regarding it as Nigeria's biggest export. While that can be up for debate, there isn't a smidgen of doubt that the genre has broken down the proverbial door of international mainstream recognition and relevance. As mentioned earlier, the genre has come a long way, from the music industry itself being monolithic in the formative years to young independent artistes today achieving feats that were once considered pie in the sky; the journey of Afrobeats is one that is gripping. The phrase "Afrobeats to the world" connotes the ever-growing global acceptance of the genre, and artistes who have consistently pushed the envelope beyond the shores of Nigeria are often credited for this.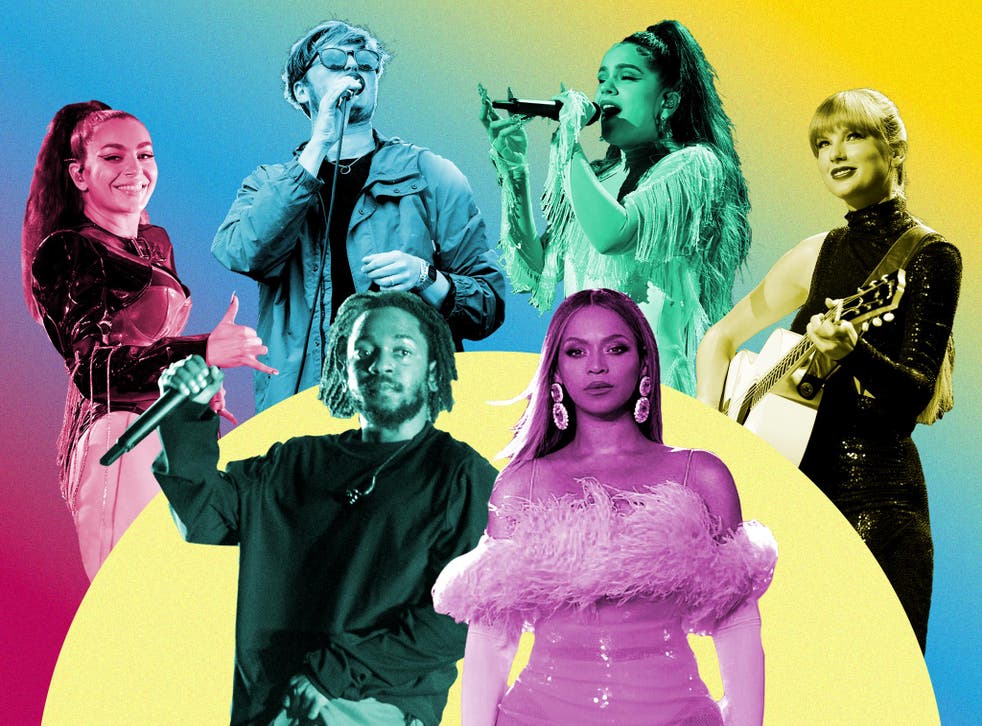 Generally, 2022 was a remarkable year, with some of music's upper echelons releasing career-defining projects and cementing their positions as industry pantheons. The year saw music fully emerge from the crippling impact of the pandemic, which had upended how the world consumed entertainment. From Beyoncé foraying into house music with the release of her seventh studio album, 'Renaissance' to Kendrick Lamar dropping a brutally confessional concept album, 'Mr. Morale & the Big Steppers', the year was characterized by breakthrough and revolutionary changes for many artistes across genres and countries.
In Nigeria, we saw a spurt in releases in 2022, leaving millions of fans with a medley of projects and songs to crown as their favorites. One thing was clear though, there was a shift in sound and ambitiousness, and if your music was lackluster or run-of-the-mill, it'd be reduced to nothing but a footnote in conversations. Some of the best highlights came from artistes who had been on a progressive journey to perfect their sound and those who ventured into unusual sonic explorations, making for what could be described as an ambitious year for Afrobeats.
Three notable debuts were integral to the culmination of musical high points fans witnessed in 2022, including 'Rave & Roses' by Rema, Omah Lay's 'Boy Alone' and Asake's 'Mr. Money with the Vibes'. These projects underscored the importance of artistic individualism, ingenuity, and sheer talent – they were proof that artistes no longer have to sacrifice creative expression for commercial success.
While one can argue that the prevalence of digital streaming platforms has made it easier for the new generation of artistes to achieve mainstream success, it'd be disingenuous to disregard the important role unique artistry plays in achieving it. An attestation to this is Blaqbonez's sophomore effort, 'Young Preacher'; a brilliant body of work that straddles between Afropop and hip-hop, masterfully curated to delineate the rapper's anti-love narrative, whilst still being commercially viable. A handful of other projects also served as strong indicators that the zeitgeist of Afrobeats audience has changed in the 2020s. From Adekunle Gold's 'Catch Me If You Can' to BOJ's 'Gbagada Express', there was a clear indication that listeners are no longer swayed by catchy hooks and poppy beats alone; to stand out, you must bring something refreshing to the table. That is not to say that generic, nondescript music can't achieve mainstream success anymore, but for an artiste to revel in both commercial success and critical acclaim, they have to be above average on all counts.
The release of Burna Boy's sixth studio album 'Love, Damini' marked another major highlight in the previous year, with the project being widely described as the singer's most personal body of work to date. It contained some of his most introspective songs yet, addressing a wide range of themes and subtopics, including escapism, social injustice, grief, heartbreak and love. The album has since earned him two nominations at the 2023 GRAMMY Awards, including best Global Music Album and best Global Music Performance for its lead single, 'Last Last'. Wizkid's fifth studio album 'More Love, Less Ego' saw the singer reaffirm his position as the poster boy for the renaissance of Afrobeats, delving in his lush sonic proclivity fans witnessed on his previous LP. The album propelled his status as an innovator farther, and served as another noteworthy highlight.
While we may still be new into 2023, there is no doubt that the trajectory of Afrobeats this year is brimming with unprecedented prospects. For starters, the world is set to witness the first-of-its-kind joint tour between Wizkid and Davido, as recently announced by the former on Instagram. This in itself could be regarded as one of the most important events in Afrobeats over the past decade if it comes to fruition. It would mark a fundamentally significant moment in the history of the genre as two of its pre-eminent figures would converge after over a decade of individually making momentous strides in achieving the global acceptance it currently enjoys.
Nominees, Tems and Burna Boy are geared to put Nigeria on the map at the 65th GRAMMY Awards, scheduled to hold on Sunday, February 5th in Los Angeles, California. Whether they win or not, this would still be a noteworthy moment for Nigerians and Africans at large. In March, Tems would also be at the 95th Academy Awards after being nominated in the Best Original Song category for the song 'Lift Me Up', a soundtrack from 'Black Panther: Wakanda Forever'. While no official release dates have been announced thus far, a few artistes have teased album releases slated for the year, including Kizz Daniel and Ruger, with several others expected to make announcements in the coming months.
Afrobeats in the past year was marked by pivotal points that saw artistes redefine the genre and reach for newer heights. With the varying degrees of success and noteworthy feats recorded, one can only expect the drive to extend its frontiers to be unwaning in 2023. All in all, one thing is certain, Afrobeats has long moved past the era of receiving perfunctory nods internationally. It has grown to become a paragon of Africa's rich artistic and cultural expression, and with a glut of talents at its core, the future is beyond promising.